Tonya Mcintyre
Tonya lives, works and plays in Durham Region. She married at the young age of 19, and their parents always taught them about the importance of investing in Real Estate. They bought their first home in Durham Region when she was 22. They knew nothing about Durham Region at the time; it was their budget and small amount of savings that dictated where they could afford to plant their roots. They feel very fortunate to raise their three children in Pickering and have owned 15 homes since. Some would say they are the experienced movers.
Her husband Eric, a General Contractor, has helped many families build, renovate and update their homes. One of the wonderful things she offers her clients is access to many wonderful trades and expertise in just one phone call.
Her oldest son, just started his first job in the excavating world. His passion has always been about building homes with his dad. Her daughters, still in school are beautiful committed dancers and also have shown interest in the home design or Real Estate world. When you love your job it's not work! She lives just two minutes from the office which allows for a perfect home-work life balance.
Prior to Real Estate, she worked for 25 years in Dentistry. Although loving her contribution to the dental field, she felt like she had so much more to give in Real Estate so she pursued her licence and she has never looked back. She quickly became a Top Producer but continues to have an eagerness to learn and share. Building a small but diversified team is her next big goal, having the best of the best available to her client family at all times.
Real Estate has something to offer everyone. To share such an intimate time in one's life, while making one of the biggest financial decisions, is truly humbling, something she is truly grateful for. Have more questions, she would love to help. She's just a call away.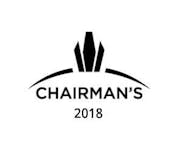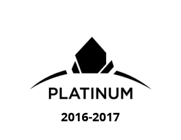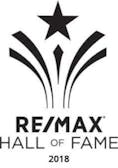 ---
Ashley Yates
Ashley grew up in Durham Region, attending school in Ajax, where she met her husband and where they now raise their children. After graduating college with honours as a Fire Protection Engineering Technologist she began a career as a Building and Fire Code Consultant, which she enjoyed for nine years and which gave her greater insight into the construction world. Inevitably real estate won her over and with guidance from a great mentor she transitioned into a real estate career, obtaining her licence in 2013.
Although real estate and her family fill the majority of her time she also enjoys volunteering with the Durham Region Humane Society, fostering animals whenever possible, also assisting weekly at her children's school and coaching her daughter's soccer team.
Investing in real estate has always been important to her, purchasing her first property at the age of 22, selling and purchasing a few times since then including a large renovation. As a successful award winning Realtor® she is grateful to work on the Tonya McIntyre Team sharing the same work ethic, compassion and belief that their clients' satisfaction is their main priority.